L'ENQUETE / THE INVESTIGATION

Roberta Jensen ne revint jamais en France. Elle ne pu poursuivre le pistage du Cumulus Subterraneus. L'Institut Sol Fictions a décidé de reprendre son enquête en profitant des recherches géologiques, des travaux de terrassements et des tunneliers de la Société du Grand Paris qui ouvre des perspectives de recherche privilégiés dans les sols du Grand Paris. L'enquête a débuté en janvier 2018 au Bourget, lieu où Roberta Jensen aurait repéré les traces du phénomène météorologique souterrain, or, suivant la trajectoire du Cumulus Subterraneus, l'Institut Sol Fiction s'est progressivement retrouvé à la surface des sols de Montrouge.
It seems that Roberta Jensen never returned to France and was unable to pursue her tracking of the Cumulus Subterraneus. The Soil Fictions Institute decided to resume her investigation by taking advantage of SGP's geological research, the levelling works and creation of new tunnels, which presents great opportunities in the soils of Seine Saint-Denis. The investigation began in January 2018 in Le Bourget, where Roberta Jensen had found traces of this phenomenon few decades ago; yet following the trajectory of the Cumulus Subterraneus, the Institute Soil Fiction gradually found itself on the soils of Montrouge.
Jour/Day 11 :


Grande manifestation du nuage, Octobre 2018, Chantier Grand Paris Express, Le Bourget
/

Large manifestation of the subterranean cloud, October 2018, Grand Paris Express construction site, Le Bourget.









Jour/Day 10 :


Envoi de messages au nuage
/ Messages sending to the cloud.





Jour/Day 9 :


Esquisse du protocole de pisteur de nuage
/

Draft of the cloud tracker protocole..







Jour/Day 8 :


Experiences de photographie souterraine
/

Experiments of underground photography









Jour/Day 7 :


Tentatives de communication avec le nuage / Tests of communication with the Cumulus Subterraneus.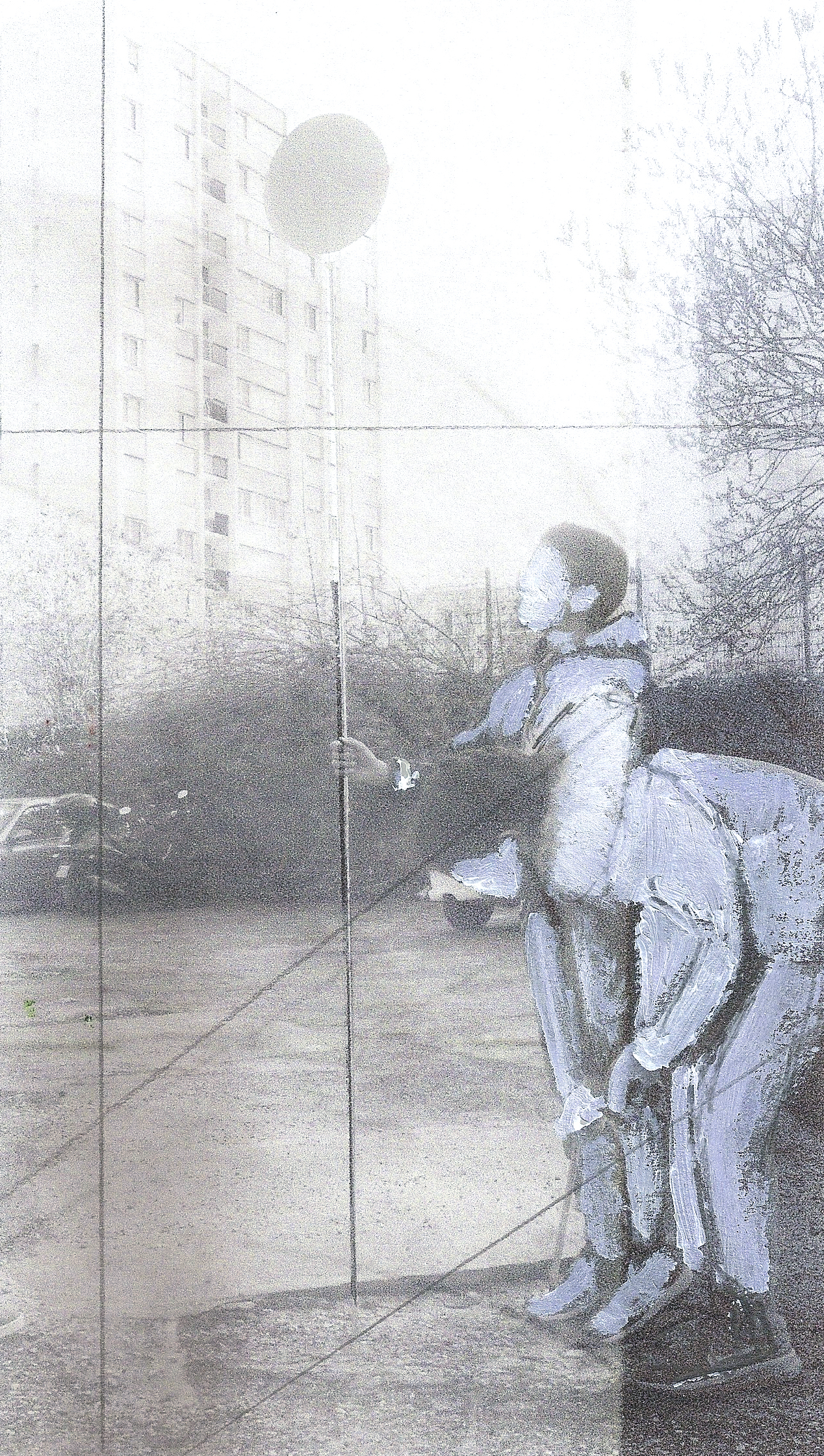 Jour/Day 6 :


Etude des dynamiques du cumulus subterraneus
/

Analysis of the cumulus subterraneus' dynamics.








Jour/Day 5 :

Premiére manifestation du nuage à la surface / First sign from the Cumulus Subterraneus.







Jour/Day 4 :

Collecte de sols. Spéculations sur les sons émisemis par le nuage
/

Speculations on the sounds produced by the cloud








Jour/Day 3 :

Première descente: Paris, 1,8km au Nord de la Gare St Lazare, sur le chantier du prolongement de la ligne 14 nord. Approche de la zone de turbulences.
/

First descent: Paris, 1.8km North of Gare St Lazare, on the working site of the extension of the metro 14. Approaching the turbulence zone.






Jour/Day 2 :
Recherches de traces du nuage souterrain dans les environs de l'Ecole primaire Jean Mermoz.
/Looking for traceS in the vicinity of Jean Mermoz Elementary School.


Jour/Day 1 :


Etude sur la géologie des sous-sols du Grand Paris, recherche de la strate où se situe le Cumulus Subterraneus
/

Study on Grand Paris's geology, in search for the strata where is located the Cumulus Subterraneus.